Testimonials

Great and much needed initiative by HORIBA India .
Dr Anil Handoo
Noteworthy initiative by HORIBA India . You always exceed expectations.
Dr Anita Singh

The training was conducted in a structured manner and helpful in getting a clear understanding of the basics of Hematology. Although I have been using a cell counter for many years, I never knew that it provided so much information through the Histograms and Scattergrams.
Preeti Taank

This program has really helped me enhance my knowledge around the basics of Hematology, Automation and interpretation of Histograms and Scattergrams. This will really help me in my DMLT course and my future career in the laboratory.
Manish Yadav

I am attending Online training sessions conducted by Horiba India technical Institute, session are going really good and displayed very well. Topics and their content are knowledgeable and explained in a very simple and interesting way. Small details of daily laboratory IQCs, report interpretation, machine understanding, laboratory internal audit and documentation are explained very well. Speakers are making every topic simple and very clear to us, and addressing our questions very well.
Dr. Sakshi Siriah, QAO Hindlabs Nagpur

Workshop on Hematology Laboratory Management was very good, all topics included in it very important for laboratory management. Subjects like IQC and EQAS, yesterday's topic on Internal and External audits in lab, importance of audit in lab management. WORKSHOP WAS VERY KNOWLEDABLE. THANKS TO HORIBA AND HLL MANAGEMENT TEAM FOR GIVING PERMISSION TO ATTEND WORKSHOP
Rahul, S.L.T.(Senior Lab Technician) HINDLABS KARAD, HLL LIFE CARE LIMITED

I would like to thank you for well organized training. The material was very interesting and the discussions were truly inspiring. I particularly enjoyed the visual illustrations, which made the content easily understandable.
Rahul Yadav

I have attended the HORIBA-HITI EPHLM program of 24/05/2021 to 01/06/2021- 9 days - 9 one-hour sessions. Really it was a great experience. All sessions were very much interesting & informative. The way of representation – wonderful, and discussion on our queries - was also too much cooperative. It would be very much useful in our day-to-day work. Thank you so much for sharing PDF file of your wonderful presentation. Your team doing a great job. Congratulation on the tremendous success of the EPHLM program
Falguni Acharya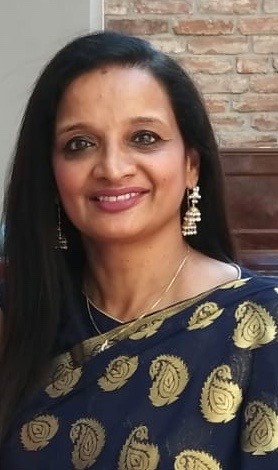 The training program on "Hematology Laboratory Management" has been taught well and basic concepts presented in an easy to understand format. A great initiative by HORIBA's HITI.
Dr Anne Wilkinson

I have completed my online EPHLM training recently conducted in May 2021 and it was very informative training which helped a lot to improve my knowledge in automated hematology. Trainers were very good and polite. Within my 45 yrs. of experience I have worked in various instruments but Horiba is providing fantastic support to the customers.
Mohanan C C
I am happy to note that M/s Horiba has started an institution called Horiba India Technical Institute to educate varieties of personnel in the in-vitro Diagnostic sector. As a person working in this field for more than 50 years, I congratulate Horiba for such initiative.
Incidentally out of curiosity I attended "Essential Program in Haematology Laboratory Management" along with my laboratory technologists almost all the days.
I enjoyed the teaching style of Ms. Ruzbeh Mowdawala and Mr. Jaldeep Bhansali. Both were very patient and made participants interactive and in constant touch with them throughout the course schedule. Mr. Jaldeep not only taught soft skills but practiced it pertinently, which indicated that he was not man of words but of action. Ms. Ruzbeh Mowdawala thoroughly discussed and opened the gates of quality and accreditation aspects to the participants. Both spent additional time in clearing the doubts of the participants.
I understand from Mrs. Indira and Mrs. Kamala my technologists that Mr. Aniket extended a helping hand, while arranging the logistics. It was a welcome gesture that course content was provided to the participants.
I suggest that the organisers, induct more faculty. I wish they conduct more such programs so that the laboratory personnel across India get benefitted. I thank Mr.Selvakumar, Ms.Ruzbeh Mowdawala, Mr.Jaldeep Bhansali and Dr.Rajeev Gautam for coordinating such programs.
Dr. M. Parthiban. M.Sc. Ph.D., Consultant Biochemist, Lab Director & HOD Biochemistry, Sudar Hospitals, Tambaram, Chennai, India.
The program was conducted jointly and smoothly , by Mr. Jaldeep Bhansali and Ms. Ruzbeh Mowdawala. It offered an excellent and easy learning experience, through interactive sessions, while addressing each participant's query , in a very cordial manner. Look forward in the future to more such training programs.
Dr. Meenal Rajesh Patil Ex-Prof & Head, Pathology, RG Medical College & CSM Hospital, Thane .
""The course opens up to a new world of training . The faculty members are so passionate to deliver the knowledge to the participants in a lucid and friendly manner. The real cases from field add value to course. The interference and QC management was really awesome. The course recommended for all medical lab technologists & laboratory professionals irrespective of years of experience. thanks to Horiba.
Prof. Dr. C N Srinivas, Vice-President - Technical Ops, Head -Transplantation Immunology - SRL Diagnostics & Chief of Laboratory Services, Fortis Hospitals, Vadapalani, Chennai
The training programme "Hematology Laboratory Management" has been taught in interesting manner.It was very informative training and helped me a lot to improve my knowledge. I am really Thankful to the HORIBA & HITI team for these initiative concepts, webinars and training.
A. Sri Ram, Quality Manager, Konaseema Institute of Medical Sciences & Research Foundation (KIMS & RF),AMALAPURAM,AP
Thanks to Mr. Bhansali & Dr. Ruzbeh for conducting a valuable extensive, informative, session series spanning from pre analytics to analytical to post analytical aspects of hematology for our lab technical team with case discussion and graph reading along with practical aspect of processing.
Neelum Tripathi, National Director, Dr. Lal PathLabs Ltd.
It was truly a series packed with applied knowledge essentially needed on the job on day to day basis, well-paced, interactive & engaging. Sincere thanks to the team
Pooja Gautam, Sr. Program In-charge, Dr. Lal PathLabs Ltd.
The session was great, especially that of Mr. Bhansali .Learnt a lot of minor as well as major details, which I was always curious to know and got almost all the answers now. Really thanks a lot for giving us such an opportunity. Looking forward for many more such trainings.
Dr Shruti Chaudhary, Chief of Lab-Panipat, Dr. Lal PathLabs Ltd.
It was a wonderful session. Everyone here at Moga Lab learnt a lot. Thanks for organizing!
Dr Gaurav Arora, Chief of Lab-Moga, Dr. Lal PathLabs Ltd.
The training was very good. The contents were extremely informative and incredibly useful. The team had done a wonderful job and I appreciate their efforts.
Dr Taranjeet Kanda, Chief of Lab-Ludhiana, Dr. Lal PathLabs Ltd.
Thank you, the training was so good and detailed I learned a lot from it. Trainers were so good.
Mrs. Noble George, Technical administrator Preet Vihar, Dr. Lal PathLabs Ltd.
Good training session and it helped in improving knowledge
Mrs.Suman Singh, Lab Administrator, Dr. Lal PathLabs Ltd, Ghaziabad
Very good training session , so informative and it helped in improving knowledge. Thank you so much again.
Sangeeta Sharma, Sr. Lab Tech, Dr. Lal PathLabs Ltd, Faridabad
The trainers were very good and understanding. Very good training session it led improvement in my working.
Mr. Teetu Pal, Lab Tech, Dr. Lal PathLabs Ltd, Preet Vihar
The ABC of CBC course in Marathi was awesome. This course provided excellent basic knowledge about 3-part and 5-part hematology analyzers. The teaching method and the training slides were very easy to understand. Dr. Dharap sir spoke very clearly, and transferred his knowledge to us in very simple and easy to understand form. I would like to say "Thank You" to him for patiently answering all my questions and solving my doubts. Also thanks to Dipak Burute sir for informing me about this training program.
Ashwini Bhorade